Who We Are
About the Society
The aim of the Society is to provide a structure whereby Members can broaden their knowledge and enjoyment of Wine in a convivial and fun social environment.
Regular meetings take place in and around Arundel, with talks, lectures, tastings and gourmet wine and food events. There is also the opportunity for Members to join trips to visit vineyards or overseas Wine Tours and to purchase wines in Special Member Spot Deals.
Based in Arundel, West Sussex, membership is geared towards residents of Arundel and the South Downs area from an event viewpoint, but is open to all. In fact we have requests for membership from London and other parts of the UK, who wish to be part of this exclusive group.
Wine – another dimension to the enjoyment of life!
The principles of the Arundel Wine Society are founded on the basis that wine is a greatly enjoyable drink and has been part of civilised society for thousands of years.
Always to be enjoyed in moderation, it has many facets and the production of such a multitude of different wines across the globe is a fascinating and enthralling subject.
Read More
What we do
Info & Advice
A continually expanding library of information, news articles and wine tips exclusively available to members of the Society
Connect & Explore
Join in with a select group of individuals all of whom have a common interest
Regular talks and tastings are arranged, together with the opportunity to join overseas wine tours and trips to vineyards.
Professional Guidance
All Members receive a regular email newsletter and they have full email access to the chairman of the Society for help and advice on wine matters – your very own Wine Consultant.
Our People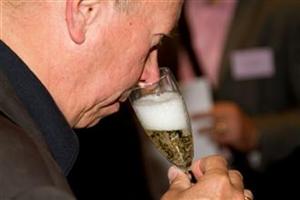 Richard Esling BSc DipWSET - Chairman
The founder and Chairman of the Society is Richard Esling. An experienced wine importer and merchant for over 18 years and Wine Consultant for 12 years, Richard has passed all the main Wine Trade exams (some with Distinction and other awards) and is trained to Master of Wine level. He has taught on professional wine trade exam courses, conducted trade wine tastings, acted as wine consultant to restaurant and hotel groups and represented many wine producers as exclusive agent for the UK.
Richard has also designed and taught wine tasting and appreciation courses at different levels and organised tours to vineyards in several European wine regions. Richard's passion for wine has grown unstoppably since his first introduction to the great Bordeaux wines some 36 years ago and he continues to attend trade tastings, wine auctions and other wine events. One of his missions in life is to spread enthusiasm and knowledge of wine, particularly beating the drum for lesser known and under-valued wines and wine regions.
He is also an accredited Member of the Association of Wine Educators, a Member of the Circle of Wine Writers and an International Wine Judge.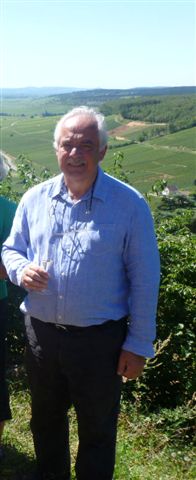 Oliver Moore - Consultant
A consultant to the Society, Oliver has worked in the wine trade for longer than even he can remember. He has been Managing Director of several different prestigious wine companies in the UK, importing wines from producers not only in Europe, but all over the world. Currently he runs his own agency company and is responsible for the vast majority of champagne which is imported into the UK. He has a house in Burgundy, which is where his heart lies - apart from champagne of course.
Born of a French mother and English father, Oliver runs the family vineyards in Meursault, Burgundy. He has been an importer of French wines from Burgundy, Champagne and the Loire, for over 35 years, finding good qualities for the traditional trade as well as for the larger distribution groups. In recent years the emphasis has been on champagne for the mass distribution in the UK. The UK is the first export market for champagne, with about 35 million bottles imported annually, and Oliver's business's share of this is quite significant.
Oliver feels that interest in the UK in good quality wine is stronger than ever, and that the outlook is bright, taxes notwithstanding, simply because every year there are new, young talented wine makers coming into the business.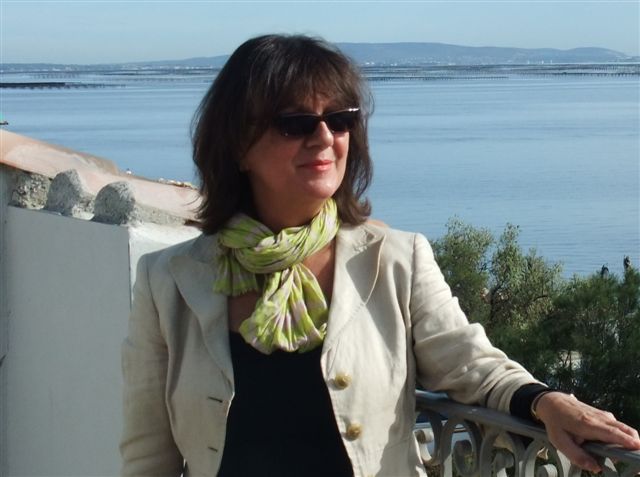 Catherine Esling - Consultant
Born and bred in Bordeaux, within wine-spitting distance of the renowned Grand Cru Classé Chateau Pape Clement, Catherine has been brought-up with knowledge and experience of some of the best wines of the world. Her mother's favourite wine was Chateau La Croix St George from Pomerol, and she has inherited this fine and discerning palate.
A past director of a wine importing company for 10 years and a professional in the tourism industry, Catherine was 'intronisée' as a member of the exclusive 'Confrerie de Saute-Bouchon' in Champagne at a ceremony in 2002, for services to the Champagne region.
Catherine works closely with the Tourist Boards in several Wine Regions, including Bordeaux, Burgundy and Champagne.